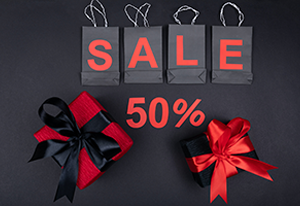 Retail
The Mobile WebDecoder is used to drive participants to locations, events, tradeshows, restaurants or drive the participant to mutiple locations at a destination.
Increase traffic to retail locations with the Mobile WebDecoder. The consumers phone becomes a digital game piece that is decoded at the location.
Turn any smartphone or mobile device into an interactive digital game piece by using our proven platform to engage consumers in a unique and innovative way that shows your company understands the future of digital marketing.
Participants text a specific keyword by SMS to a short code and receives a link that serves hidden images on their mobile devices which they are then able to reveal using on-site decoding stations or hand-held verifiers.
Events
Supercharge your next event by providing an engaging user experiance with the Mobile WebDecoder. Create excitement for participants by offering a unique promotion for chances to win prizes, special offers or discounts.
The WebDecoder program can be used for keynote events, grand openings, tradeshow exhibits, break-out sessions, seminars or any event that you want to interact on a one-to-one basis with your target audience.
Text tradeshow to 40691 and view our event based WebDecoder promotions.
Multiple Locations
The WebDecoder program can be used to drive consumers to multiple locations within a retail store, shopping mall or multiple booths at a tradeshow.
Our platform allows us to inject multiple "play" keywords which places the participant in an aise or department in a retail location. The "play" keywords are entered on the brand splash page which places the consumer directly in front of the desired location at the location. This gamification experience adds a new level to influencing consumer behavior.
Program Flow
The participant receives the CTA (Call to Action) from in-store signage, social media, clients web site, TV ad, radio, newspaper, magazine, etc.
Participant texts a unique "keyword" to 40691.
SMS message with game link is delivered to phone.
Player clicks link and is sent to game play page.
WebDecoder message is delivered, user places phone behind decoding station or sees staff.
Hidden image is decoded and "secret code" is entered.
Randomized prize notification is delviered with redemption instructions for prize or value offer.